Welcome to Week 8 of the Family Fruit Challenge! This week we are learning about FAITHFULNESS!
Below you will find a short devotional to read with your kids, a link to download Bible memory cards, and links to fun songs and activities that will help you teach your child about the Fruit of the Spirit.
(If you happened to stumble upon this blog post and you haven't been part of the Family Fruit Challenge, you can sign up HERE to start with Week 1 and get all 10 lessons delivered straight to your inbox).
SIGN UP TO RECEIVE WEEKLY NOTIFICATIONS ABOUT THE CHALLENGE!
Special thanks to our guest blogger today, Kelly Jo Wilson. Learn more about Kelly Jo at the end of this blog post!
A DEVOTION ABOUT FAITHFULNESS
What is faithfulness?
To be "faith-ful" means being FULL of FAITH in God, trusting in God even when it's hard. God is pleased with us when we are full of faith in Him. The Bible says that without faith, it's impossible to please God. (Hebrews 11:6).
But sometimes, it's hard to have faith. Sometimes, life just seems impossible.
Imagine the following situation and see if it reminds you of a story you've heard from the Bible:
One day, you found a special mirror from God. This mirror showed you something amazing and actually predicted the future. In the future, you were going to rule over everyone, like a king. You would be considered royalty above your own family. There would come a time where you would save everyone from a terrible fate. You were going to be the superhero!
(Any guesses who this story is about?)
You were so excited that you told your older brothers about your vision of the future. But they didn't like it at all and got mad at you. They already treated you differently because your dad loved you so much, and they were jealous of you. And, even when your dad heard of the incredible news, he didn't take you seriously.
No one believed you. Your own family rejected you and didn't care about the incredible miracle you were shown through this mirror. You were all alone. Your family hated you for the gift you were given.
So, did you figure it out?
This story actually happened to someone in the Bible named Joseph, except Joseph had a dream instead of a mirror. Joseph was full of faith in God and trusted Him even when things got really hard. Joseph's faithfulness kept him close to God and gave him hope, even when it hurt.
And guess what? Jospeh's dream came true! He ruled over Egypt like a king, and he saved many people from starving, including his own family. He trusted that God would keep his promises. Even when he thought he would never see his family again, God brought them back together with love and forgiveness. God carried Joseph through tough times. Joseph was faithful to God, and God blessed him very much.
Just like Joseph, you and I often face situations where it's tough to keep our faith in God. But God is always with you. Remaining faithful to God even when you're tempted to give up is a power you get from the Holy Spirit.
Faithfulness is your superpower! It crushes hopelessness and destroys doubt. It's your shield from fiery arrows. (Ephesians 6:16) It helps you to stay close to God and to be ready for anything. The more you read God's Word and spend time with Him in prayer, the stronger your faith will grow.
Faithfulness is one of the fruits of the Spirit. We can be full of faith in God because God Himself is faithful! He always keeps his promises. Psalm 89:2 says "Your unfailing love will last forever. Your faithfulness is as enduring as the heavens."
So, even when life is hard, even when you have a bad day at school, even when you get in a fight with your mom or dad, God is faithful. When you feel like giving up, ask God to fill your heart with faith. Ask Him to produce the fruit of faithfulness in your life.
PRAYER
God, thank you for your FAITHFULNESS. I know I can always trust you and you will never leave me. Please help me to be full of faith in you. Help me to stay close to you, even when hard things happen. Amen.
GET NEXT WEEK'S CHALLENGE DELIVERED TO YOUR INBOX! SIGN UP HERE!
BIBLE VERSES ABOUT FAITHFULNESS
DOWNLOAD PRINTABLE BIBLE MEMORY CARDS ABOUT THE FRUIT OF THE SPIRIT
Hebrews 11:1 (NKJV )
"Now faith is the substance of things hoped for, the evidence of things not seen."
James 2:18 (NKJV)
"But someone will say, "You have faith, and I have works." Show me your faith without your works, and I will show you my faith by my works."
Luke 18:42 (NKJV)
"Then Jesus said to him, "Receive your sight; your faith has made you well."
Ephesians 6:16 (NKJV)
"Above all, taking the shield of faith with which you will be able to quench all the fiery darts of the wicked one."
Psalms 37:3 (NKJV)
"Trust in the Lord, and do good; Dwell in the land, and feed on His faithfulness."
DOWNLOAD PRINTABLE BIBLE MEMORY CARDS ABOUT THE FRUIT OF THE SPIRIT
Use these verse cards to help your children learn more about the Fruit of the Spirit. Read one each day and discuss what it means with your kids. Choose one verse card to memorize throughout the week. Print out the pictures of each "fruit" and display them in your home.
SONGS ABOUT FAITHFULNESS
FAITHFULNESS ACTIVITIES
MUSTARD SEED CRAFT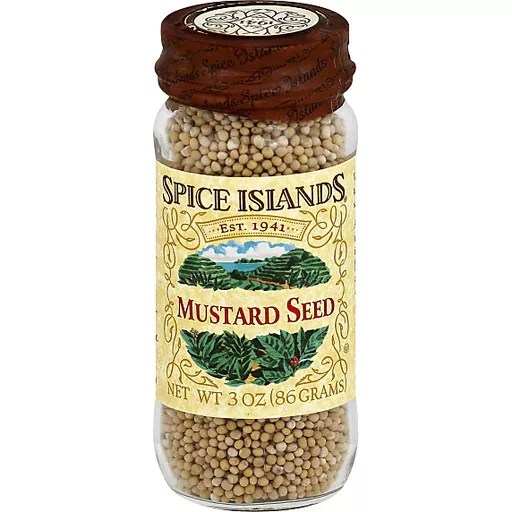 Read the parable of the mustard seed found in Matthew 13 and Matthew 17.
Purchase a jar of mustard seeds from your local grocery store (spice aisle).
Purchase small glass jars with stoppers like those found HERE.
Label jars with the word "FAITH" using a small sticker label.
Alternately, print or write out Matthew 17:20 on a small slip of paper, roll it up and put one inside each jar.
Fill each jar with mustard seeds.
Tie a string or ribbon around the stopper and display in your home as a reminder to be full of faith.
Focus on the Family: Kids of Integrity lesson on Faithfulness
Grades 1-6 activities about being faithful
The Parable of the Mustard Seed – a devotional by Laurie Christine
CHILDREN'S BOOKS ABOUT FAITHFULNESS
(Amazon Affiliate Links to books below)
The Unshakable Faith of Gus Mustardseed
Case for Faith for Kids – Lee Strobel
The Promises of God Storybook Bible
God Always Keeps His Promises – Max Lucado
Joining Children on the Spiritual Journey: Nurturing a Life of Faith (for parents)
DOWNLOAD FRUIT OF THE SPIRIT PICTURE CARDS
Download a set of 9 picture cards, one for each Fruit of the Spirit. There are two cards on each 8.5×11 sheet of paper. Display them in your home to help remind your kids of the Fruit of the Week!
WHAT'S NEXT?
Be sure to sign up HERE to receive email updates each week when the next Family Fruit Challenge is ready for you! An email will be sent to your inbox every Monday, with a link to the new blog post for the week. (You'll start with Week 1, regardless of when you sign up).
OUR GUEST BLOGGER
Kelly Jo Wilson is a nurse, mom, and writer. When Kelly isn't sipping cold coffee at her computer (aka writing), she's pretending to be the mighty God of Thunder alongside her 7-year old Spiderman. Every time she looks at her family, she is overwhelmed with gratitude toward God. His grace, despite her mistakes, buckles her knees and reforms her heart toward whatever path He chooses.
As a nurse, she's been able to serve people in their most vulnerable moments. Connecting with people is her passion and a gift from God. He's taken her writing journey to reach people in glorious ways while she simply tries to keep up.
Visit Kelly at https://www.KellyJoWilson.com